How to Share a Google Analytics Account with Someone Else
It's pretty common to need to share your Google Analytics account with other members on your team or with your SEO consultant. Here is a step by step recipe on how to do just that:
0. Go to Google Analytics
Click here to go to Google Analytics.
Note: If you are already logged into your Gmail account, generally you be able to automatically log into Google Analytics.
1. Click on the account you want to access.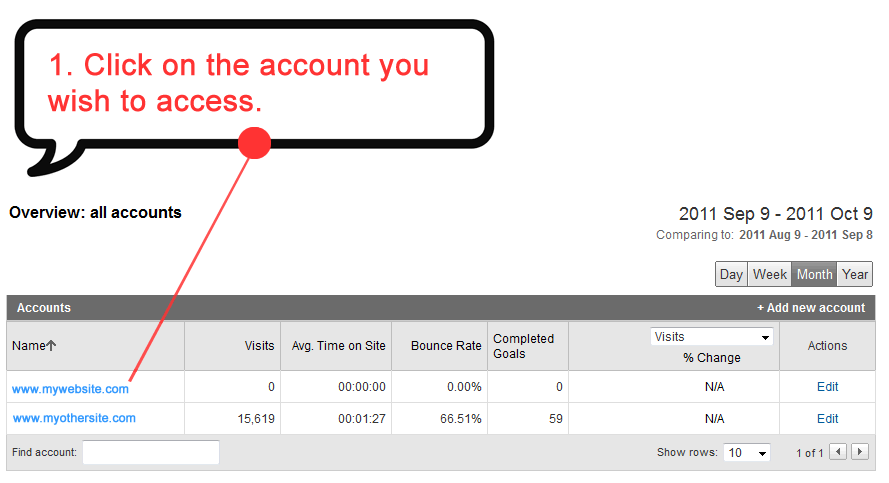 2. Click on the website you want to access.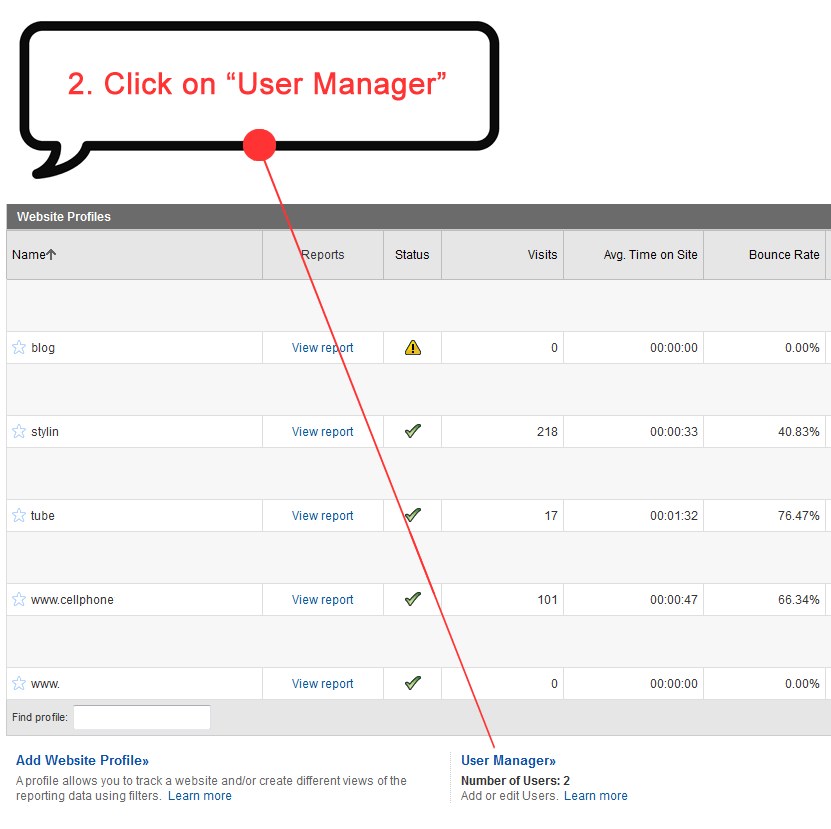 3. Click on add user.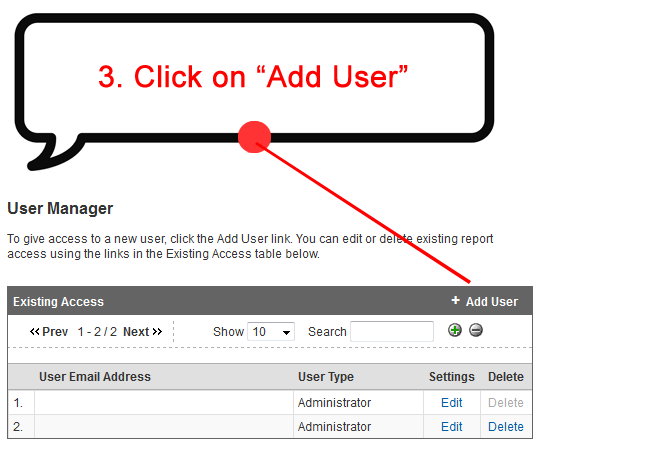 4. Enter the email address & select website.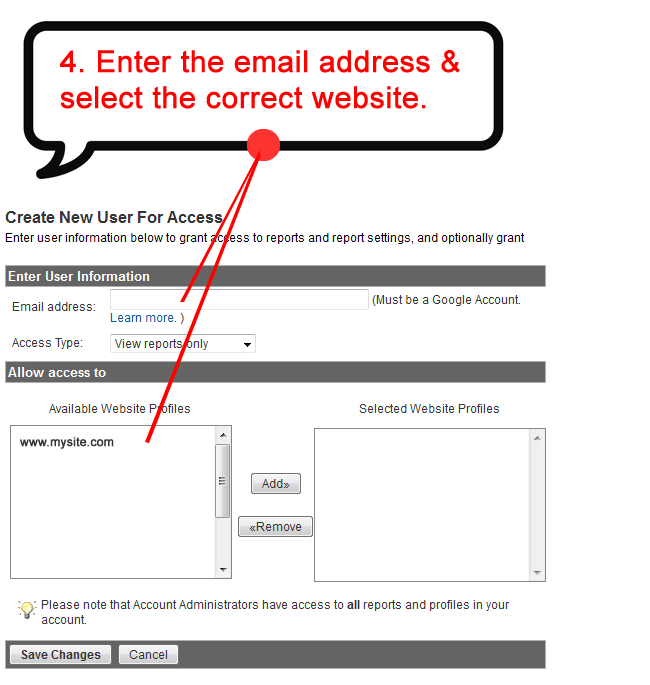 Be sure to choose the right website you want to share with your team member, webmaster or whoever. Also, the person you are sharing your Google Analytics account can only access it if their email address is associated with a Google account.
5. Press Save.